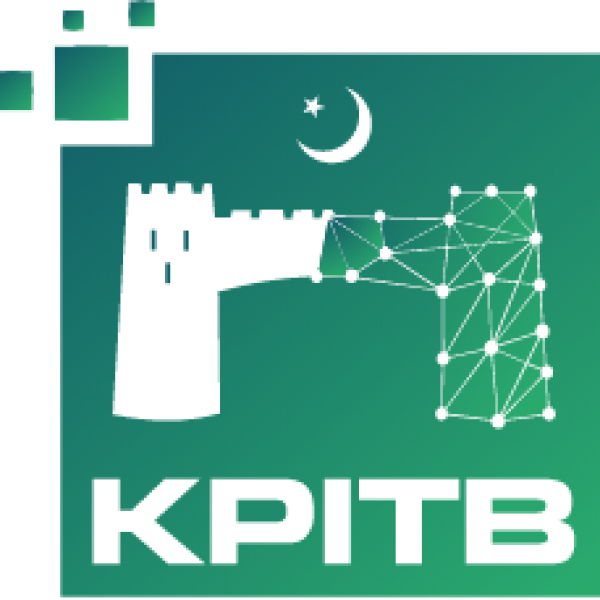 PAPERLESS GOVERNANCE
The paperless government project is a significant milestone towards transitioning to a sustainable and effective digital governance framework. It will make all the 32 administrative departments and 170 processes of the Khyber Pakhtunkhwa Government Departments paperless. This will essentially place Khyber Pakhtunkhwa among the few governments throughout the world where such systems are made in place.
Objectives
The objective of the paperless governance project is to introduce digital reforms by digitizing government departments and help making government affairs paperless, rendering antiquated file system useless.
Benefits/Outcomes
Increased efficiency, productivity and Accountability
Improving interoperability and coordination among government departments
Transparency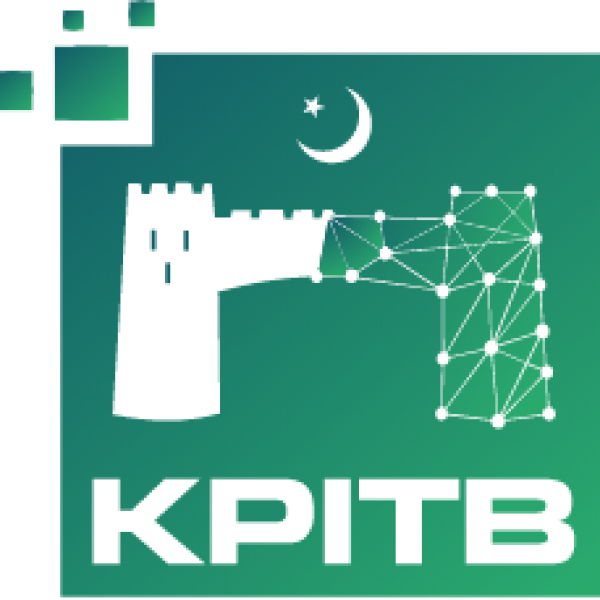 ICT FACILITATION CENTER
CT facilitation center aims provide Technical Support to all Government Departments and its attached formation of Khyber Pakhtunkhwa in terms of the development of new Software and Websites and customization of already developed software, needed on an urgent basis. To serve this purpose, a team of programmers implement change requirements, upgradations, migration services, and security patch management while reducing costs and timelines for even the most complex software changes according to the new requirements.
Objectives
To facilitate the government departments and its attached formation in terms of small-scale software development and customization of the existing software.
Benefits/Outcomes
Improved and timely ICT support to Government Departments
Reduce the risk of software's becoming obsolete because of the changing requirements of the departments with the passage of time.
Improved and timely ICT support to Government Departments
Reduce the risk of software's becoming obsolete because of the changing requirements of the departments with the passage of time
To ensure data security and privacy during post-deployment scenarios where third-party vendors access to system or data is a security risk.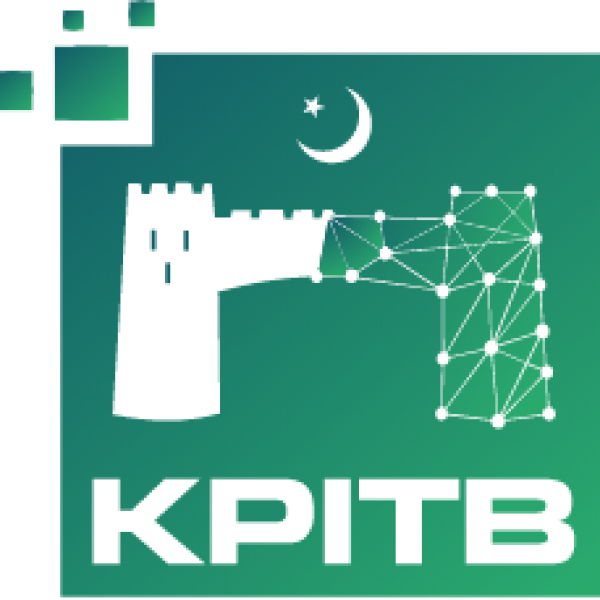 KP OFFICAL WEB PORTAL
Khyber Pakhtunkhwa Web Portal is the official Citizen Gateway, a centralized access point of all Government departments & Directorates to provide authentic and updated information and for better delivery of government services to the citizens of Khyber Pakhtunkhwa. KP official web portal facilitates the citizens by providing them a one-window platform to access all the government department services details, Jobs, tenders, Acts and rules, and updated news and happening in the Khyber Pakhtunkhwa. Instead of hopping on various Government departmental websites, the Web portal provides you a single access point to know about the services and rights you are entitled to as a citizen of Khyber Pakhtunkhwa.
Objectives
The main objective of the web portal is to facilitate the citizens about the Government services in a convenient way with easy accessibility. All available services of the government related to the public are to be made online and accessible via Web Portal. 
Benefits/Outcomes
Improved service delivery to the masses.
Availability of jobs and tenders on a single platform
Public awareness regarding the services providing by various government departments / directorates, autonomous bodies and DC offices.
Ease of access to information to the citizens of Pakistan in general and to the citizens of Khyber Pakhtunkhwa specifically.
All government departments get technical assistance and maintenance of their websites by a dedicated team.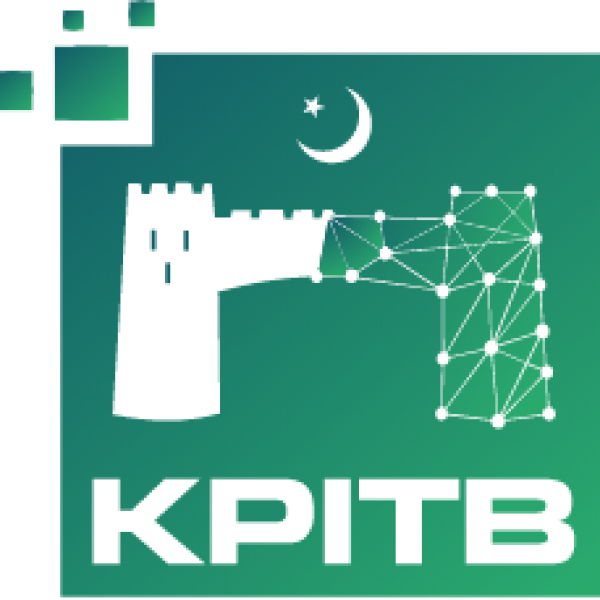 KP GOVERNMENT SUPER APP
Super App is a unified integrated application which acts as a bridge between the apps of departments and provides data interoperability. It facilitates the citizens with single sign-in with the security of multifactor authentication. Super app also sets a standard framework for the government well-defined framework for the underlying services of the Government domain. It ensures the integration of different government departments' applications and the data between these applications is being transferred properly. Also, this app sets a standard that will be followed by future government applications for optimal resource utilization. Khyber Pakhtunkhwa Super App will facilitate Khyber Pakhtunkhwa citizens and the government departments. It facilitates the citizen's access to government services in a very transparent/ dependable way. The super app allows the citizens to conveniently pay for their services online.
Objectives
To provide all the government citizen-facing services on a single platform.
To spread awareness about the departmental services among the citizens.
To provide KP Citizen Digital Identification service.
To keep data Interoperability between departments.
Benefits/Outcomes
Enhanced transparency and convenience to access information and services. 
Improved interactions of the government with business and citizens.
Citizen empowerment through access to information. 
Efficient government management. 
Better delivery of government services to citizens.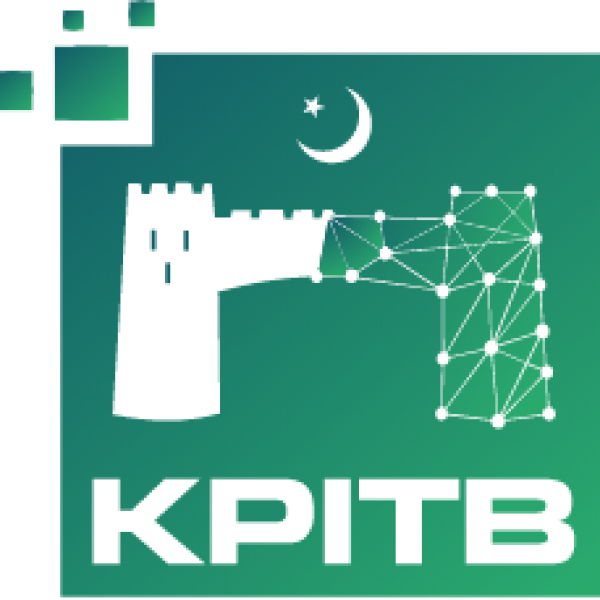 KP OPEN GOV FRAMEWORK
Citizens raise their voices for the accountability and transparency of the Government. This demand is all over the globe. Therefore, to serve this purpose KPIT Board has launched Open Government Data (OGD) that aims to implement the vision of the public right to information. It is a set of policies that supports accountability, transparency and eliminates corruption by making government data available to all. Public bodies produce and commission. The impact of making the datasets publically available will consequence in making the Government officials more responsible, efficient and accountable for the citizens. 
Objectives
The objective of Open Government Data (OGD) is to bridge the gap between the government and the general public.
To make the communication possible, to include citizens and their feedback in policymaking, and to take their views and opinions under consideration in decision making
To ensure the collaboration between the government and the governed
Benefits/Outcomes
Ensures transparency, accountability and eliminates chances of corruption.
Positive impact towards e-governess.
Government data can be utilized for innovative ideas leading to citizens-centric solutions. 
Inclusion of citizen's contribution or vision in modeling future administrative or governance models.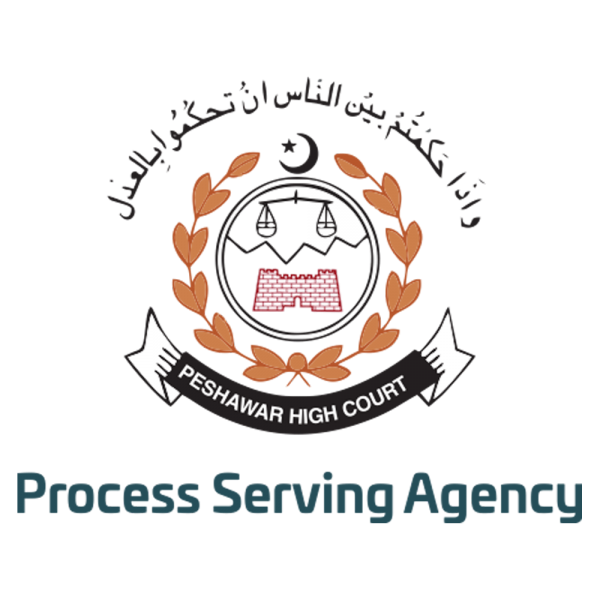 Process Serving Agency
PSA is both Mobile and Web Application developed for the process automation of issuing of summons and notices from different courts. In the Manual Process, Respondent or a person who shall receive notice from honorable Judge may refuse in court that he/she didn't receive any notice from the Court, or on the other side a Process Serving Agent (PS Agent) who is responsible to dispatch the court's notice may not visit the desired place.

In order to overcome the issues in current practices, PSA application has been developed to improve the ongoing process. PSA web shall be used by Niab Nazir or Court itself to create new Notice, the Notice may be summon, Warrant, Notice Auction, Notice Property Plutch or any other type.
Objectives
The objective is to improve efficiency, transparency, resource tracking of key court processes.
Benefits/Outcomes
Efficiency
Substantially improves the efficacy of key court processes.
Track cases, maintain trial calendars and dockets, manage task notices, and regularly provide case status review dates.

Public Confidence
Improves public confidence in the courts, and the justice system overall.
Help promote the protection of human rights, by better tracking of detainees and calendaring (and sending notices of) of trials and hearings.

Quality Of Justice
Tracks the performance of judges or assigning case.
Improves the overall quality of justice.
Itelaa Digital Reporting Hub
"ITELAA" is a web-based automation platform for the digitization of police FIR reporting systems. It is currently working under the pilot project in Malakand, i.e ''Establishment of a central command and control room'' to monitor centrally connected 14 Levy Posts and 6 Chowkis and supervise Malakand Levies' forces operations through the vehicle tracking system. Malakand District depicts a unique setup in the country where the regular policing functions of law and order are performed by the Malakand Levies Force under the command of the Deputy Commissioner. After successful deployment in Malakand, the ITELAA platform will be introduced in all districts of Khyber Pakhtunkhwa to further enhance the image of the police force and ensure peace and stability in the province.
Objectives
The objective is to provide speedy access to justice to all citizens of province under which
people can register and get FIR and Roznamcha through online portal, WhatsApp, e-mail
along with the option of a printed copy.
Benefits/Outcomes
Speedy access to justice.
Ease of communication between common people and police.
Efficient access of criminal details, ease of police work.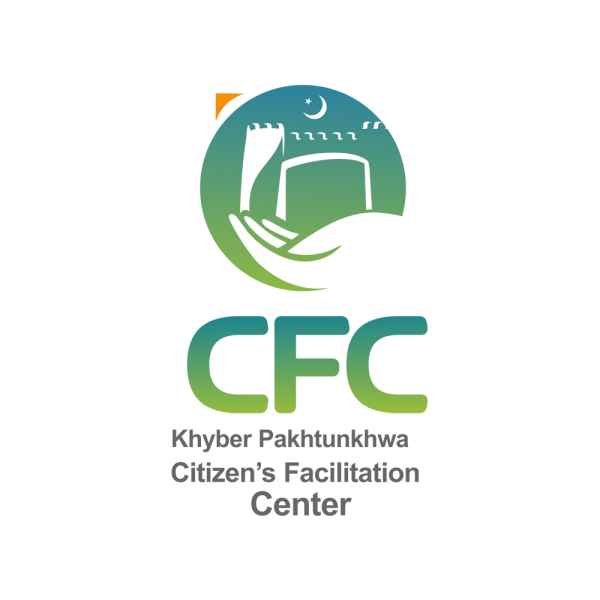 KP Citizen Facilitation
Citizen Facilitation Centers are one-stop service centers that are established to serve as an interface between the general public and government departments to help improve the transparency, accessibility, and efficiency of public service delivery systems. The focus is to provide consolidated access to various services such as the provision of domicile certificates, route permits, driving licenses, arms licenses, death certificates, birth certificates, divorce/ marriage certificates, affidavits, provision of Fard, mutation, character certificates, challan/ fine payments, vehicles registrations, transfer of ownership of vehicles, grant of water connections and supply of clean drinking water, etc.
Objectives
The main objective of modern CFC's is to provide access to key public sector services from
various government departments through a single online interface, and speed up the
service delivery process avoiding any unnecessary delay, to increase public satisfaction, to
empower citizens by getting updated status of the requested services through email and
SMS alerts, and promote consistent coordination between government departments and
citizen.
Benefits/Outcomes
Increasing government revenue.
Minimizing cost to government (internal efficiency).
Extending access to un-served groups.
Citizen's enablement.
Acceleration of service delivery to citizens.
Simplifying transaction procedures.
Laying foundation for transparent and efficient service delivery.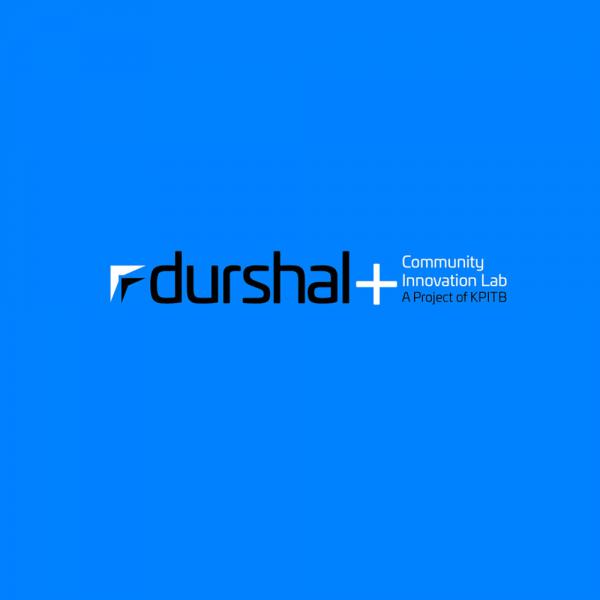 Durshal
Durshal (meaning "gateway" in Pashto) is a flagship project of KPITB that aims to provide Technology-Based entrepreneurship in Khyber Pakhtunkhwa. Durshal expedite many startups to revolutionize into flourished businesses. Durshal Project envisions the digital transformation of Khyber Pakhtunkhwa by establishing a network of startup incubators and community spaces to facilitate the youth of Khyber Pakhtunkhwa with tech opportunities to empower them with training and enable them to get creative with innovative ideas and launch new businesses.
Objectives
To produce successful businesses by promoting a digital economy across the province.
To provide management guidance, technical assistance, and consulting tailored for young entrepreneurs.
To provide facility-based services such as space, shared business services, equipment, technology support services, and assistance in obtaining the financing necessary for growth.
Benefits/Outcomes
Innovation
Improved citizen services delivery
Free of cost applications development for Government departments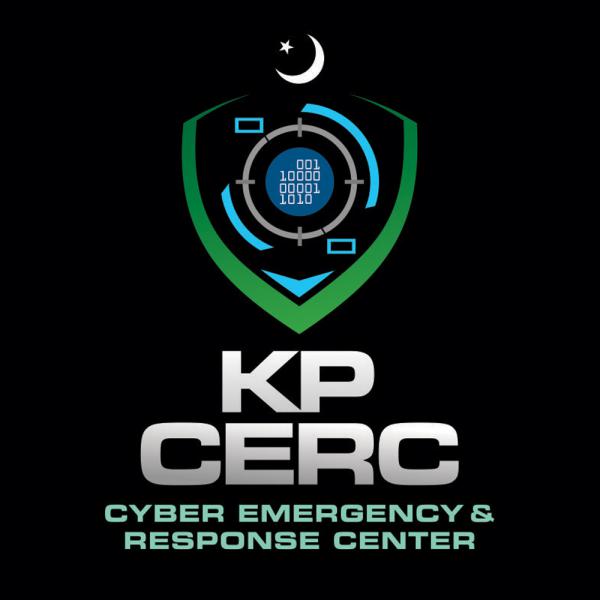 KP CERC
As KP advances into the digital era, the need for a level Cyber Security framework has become crucial to secure the digital assets from cyber threats. This Cyber Security framework shall not only ensure maximum security but shall also ensure maximum availability of trained human resource to address the challenges of cyber security. Therefore, to address provincial & national Cyber-Security challenges, KPITB has established KPCERC which aims to build capacity by leveraging expertise and skills in domains of cyber security. KP CERC is actively training skilled human resources to contribute towards empowering the government departments across KP along with industry by providing advisory in the cyber and information security area. It is empowering the government departments of KP with technology support by establishing and leading the Cybersecurity framework for the province along with establish Security Operation Centre (SoC) & Cyber Emergency Response Team (CERT) & guidelines for Cyber Emergency Incidence Response
(CSIR).
Objectives
The objective of KPCERC is to ensure the health and quality of digital applications and
services & digital assets used, managed, or deployed by the government departments
across Khyber Pakhtunkhwa. KPCERC is accomplishing these by designing a KP Cyber-
security framework.
Benefits/Outcomes
Data protection from unauthorized access, loss or deletion.
Protection of intellectual property.
Active monitoring for cyber-threats.