Career Development Platform
Our career development platform for civil servants is a transformative platform that offers interactive learning resources, skill development programs, and networking opportunities. We are dedicated to empowering civil servants to excel in their roles and contribute effectively to governance. By providing a comprehensive range of tools and resources, we enable civil servants to enhance their skills, knowledge, and networks for professional growth and impactful contributions.  
Usability: Simplifying Access to Career Development:
Our platform is designed with user-friendliness in mind, ensuring easy access and navigation for civil servants. With a user-friendly interface, civil servants can seamlessly explore the interactive learning resources, enroll in skill development programs, and connect with professionals in their field. Our platform is accessible anytime, anywhere, making career development convenient and flexible.
Objectives
 Interactive Learning Resources: Our platform offers a diverse range of interactive learning resources, including online courses, webinars, e-books, and video tutorials. Civil servants can access these resources to enhance their knowledge of governance, public administration, policy development, and leadership skills.
Skill Development Programs: We provide skill development programs tailored to the specific needs of civil servants. Through workshops, training sessions, and mentoring opportunities, civil servants can develop critical skills such as decision-making, strategic thinking, communication, and problem-solving.
Networking Opportunities: Our platform facilitates networking opportunities for civil servants to connect with peers, experts, and leaders in the governance sector. Conferences, seminars, and networking events enable civil servants to engage in meaningful discussions, share experiences, and build valuable professional relationships.
Enhance the professional capabilities of civil servants through accessible and high- quality learning resources.
Foster a culture of continuous skill development, enabling civil servants to excel in their roles.
Facilitate networking and collaboration opportunities to encourage knowledge sharing and best practices in governance.
Benefits/Outcomes
Empowers civil servants to enhance their skills, knowledge, and networks for career growth and impactful contributions.
 Provides a flexible and convenient platform for continuous learning, allowing civil servants to access resources anytime, anywhere.
Enhances the quality of governance by equipping civil servants with the necessary tools and capabilities to navigate challenges effectively.
Fosters a community of like-minded professionals, facilitating collaboration, knowledge sharing, and innovation.

Computer-Based Testing System
The Computer-Based Testing System (CBTS) for Cadet College South Waziristan is an innovative solution designed to ensure fair and efficient conduct of examinations while reducing administrative burdens. By leveraging technology, this system aims to provide accurate and timely results, ultimately promoting academic excellence within the institution.
Usability:
The CBTS offers a user-friendly interface that can be easily navigated by both students and administrators. It provides a seamless testing experience, allowing candidates to focus on their knowledge and skills without being hindered by complicated procedures. The system is designed to be accessible on various devices, ensuring convenience and flexibility for users.
Objectives
Secure Examination Environment: The CBTS provides a controlled and secure testing environment, eliminating the possibility of cheating or malpractice. It includes features such as randomized question orders, timed exams, and anti-cheating mechanisms to maintain the integrity of the assessment process.
 Question Bank Management: The system incorporates a comprehensive question bank that can be regularly updated and expanded. This allows for diverse and tailored exams, ensuring a wide coverage of topics and minimizing the potential for question repetition.
 Automated Grading: With the CBTS, grading is streamlined and efficient. The system automatically evaluates and scores the exams, significantly reducing the time and effort required for manual grading. This feature also ensures consistency and accuracy in the assessment process.
Result Generation: The CBTS generates results promptly, providing instant feedback to both students and administrators. This enables timely analysis of performance, allowing for targeted interventions and personalized feedback to improve learning outcomes.
 Enhance Examination Integrity: The CBTS aims to maintain the integrity of examinations by minimizing instances of cheating or misconduct, creating a fair and transparent assessment environment.
Reduce Administrative Burdens: The system seeks to alleviate the administrative workload associated with exam management, including question preparation, grading, and result generation. This allows educators to focus more on teaching and providing valuable guidance to students.
Benefits/Outcomes
Fair and Transparent Assessments: The CBTS ensures that all candidates are assessed under the same conditions, promoting fairness and transparency in the evaluation process.
 Time and Cost Efficiency: By automating various aspects of examination management, the CBTS reduces the time and resources spent on manual processes, resulting in cost savings for the institution.
Improved Academic Performance: With timely and accurate results, educators can identify areas of improvement for individual students or the overall curriculum. This data- driven approach enables targeted interventions and supports the enhancement of academic performance.
Enhanced Candidate Experience: The user-friendly interface and flexible accessibility of the CBTS provide candidates with a positive testing experience. It reduces stress, encourages focused preparation, and empowers students to showcase their true potential.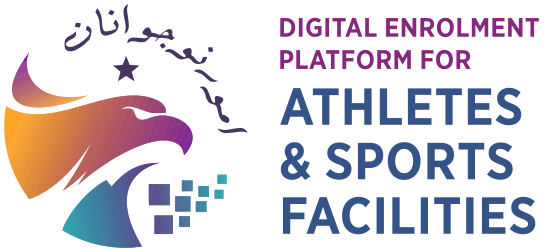 Digital Enrolment Platform
Our digital enrolment platform is a revolutionary solution designed to streamline the registration process, talent identification, and efficient utilization of sports facilities. We are dedicated to fostering a culture of sports and youth development in the province by providing a user-friendly platform that empowers athletes and enhances sports facilities. Usability: Seamlessly Register and Access Sports Opportunities: Our platform offers a seamless and user-friendly registration process for athletes and sports facilities. Athletes can easily create profiles, input their information, and indicate their sports preferences. Sports facilities can also register and provide details about their offerings. The platform ensures smooth communication and access to sports opportunities, connecting athletes and facilities efficiently.
Objectives
Talent Identification: Our platform incorporates talent identification features, allowing coaches and talent scouts to discover promising athletes based on their profiles, achievements, and potential. This enables talent development programs to identify and nurture exceptional athletes effectively.
Facility Utilization: The platform provides a comprehensive database of sports facilities, including their availability, location, and amenities. Athletes and organizations can easily find and book suitable facilities for training, competitions, and events. This optimizes the utilization of sports infrastructure and ensures efficient access for athletes. Goals: Fostering Sports and Youth Development:
Streamline the registration process and provide easy access to sports opportunities.
Identify and nurture talent for sports development programs.
Optimize the utilization of sports facilities for enhanced accessibility and functionality.
Foster a culture of sports and youth development, promoting overall well-being and community engagement.
Benefits/Outcomes
Simplifies the registration process, saving time and effort for athletes and sports facilities.
Facilitates talent identification and development, enabling athletes to reach their full potential.
Enhances the utilization of sports facilities, maximizing their functionality and promoting a vibrant sports community.
 Fosters a culture of sports and youth development, creating opportunities for personal growth, health, and community engagement.

Mustahiq Platform
Mustahiq is a digital platform developed by KPITB to ensure the effective distribution of welfare resources. It is designed to efficiently identify and provide assistance to deserving individuals, promoting transparency, accountability, and inclusive social welfare initiatives. With its user-friendly interface and comprehensive features, Mustahiq is transforming the way welfare resources are distributed, ensuring that help reaches those who need it the most.
Objectives
User Registration and Data Collection: Mustahiq allows individuals to register their information, providing a comprehensive database of potential beneficiaries. This data collection ensures accuracy and helps in identifying those in need more efficiently.
Needs Assessment: The platform incorporates a needs assessment mechanism to evaluate the requirements of individuals applying for assistance. This ensures that resources are allocated based on genuine need, promoting fairness and effective distribution.
Transparent Distribution: Mustahiq promotes transparency by providing a clear and accountable system for the distribution of welfare resources. Beneficiaries can track the status of their applications, ensuring transparency in the process and building trust in the system.
Inclusive Social Welfare Initiatives: The platform focuses on inclusivity, ensuring that resources are distributed to individuals from all segments of society, regardless of their backgrounds. Mustahiq promotes equality and aims to address the needs of marginalized communities and vulnerable groups effectively.
Benefits/Outcomes
Provides a streamlined and user-friendly platform for individuals to access welfare resources easily.
Enhances transparency, accountability, and trust in the distribution process.
Ensures that resources are allocated based on genuine need, promoting fairness and inclusivity.
Enables efficient identification and assistance to deserving individuals, maximizing the impact of welfare initiatives.

Raabta App
Raabta is an innovative application developed by KPITB for KP Traffic Police to revolutionize the license application process and improve traffic management. It offers a seamless and user-friendly platform for individuals to apply for a driver's license digitally, eliminating paperwork and queues. Raabta also provides features such as mock tests, challan information, traffic education, and a streamed radio channel by the traffic police. By digitizing the entire process, Raabta offers a seamless and user-friendly platform that allows individuals to apply for a driver's license from the comfort of their own homes. No more tedious paperwork and long queues. Raabta's intuitive interface and step-by-step guidance ensure a hassle-free experience, making it simple for users to navigate through the application process. This convenient solution puts the power in the hands of the users, saving them valuable time and effort while enhancing the overall user experience.
Objectives
Streamline the license application process and eliminate paperwork.
Enhance user experience and convenience.
Promote traffic education and awareness.
Improve traffic management and enforcement.
Benefits/Outcomes
Easy and convenient license application process from anywhere.
Time-saving solution with quick access to information and services.
Enhanced knowledge of traffic rules and regulations.
Real-time updates on challans and violations.
Improved coordination between traffic police and users.

Floods Damage Assessment
The Flood Assessment Project, completed within an impressive timeframe of just 3 days by the Khyber Pakhtunkhwa Information Technology Board (KPITB), is a powerful and user-friendly tool designed to assess the impact of floods. This one-pager highlights the project's exceptional usability and key features, emphasizing its significance in aiding the recovery efforts for the affected regions.
Objectives
To provide a user-friendly and accessible tool for assessing the damage caused by floods in Khyber Pakhtunkhwa.
To identify the areas and sectors most affected by the floods.
To understand the needs of the affected population and provide recommendations for recovery and rebuilding efforts.
To foster coordination and collaboration among stakeholders involved in the flood recovery process.
Benefits/Outcomes
Timely Assessment: The project's completion within 3 days allows for prompt decision-making and implementation of recovery measures.
Informed Decision-Making: The comprehensive data analysis and recommendations empower stakeholders with valuable insights to make informed decisions.
Efficient Resource Allocation: By identifying the specific needs of affected areas and sectors, the project optimizes the allocation of resources for maximum impact.
Enhanced Collaboration: The project fosters coordination and collaboration among diverse stakeholders, creating a unified approach to flood recovery.
Effective Recovery Planning: The tool provides a roadmap for recovery, guiding policymakers and organizations towards sustainable rebuilding strategies.

E-Stamping
E-Stamping is an innovative digital solution introduced by the Khyber Pakhtunkhwa Information Technology Board (KPITB) to streamline and modernize the stamping process. With the aim of simplifying and expediting the stamping procedures, KPITB has implemented an efficient electronic system that revolutionizes traditional stamping methods. E-Stamping is a secure and convenient method for paying stamp duties on various legal documents, including agreements, leases, affidavits, and property transactions. Instead of the conventional manual stamp paper system, which often involved cumbersome paperwork, long queues, and potential delays, E-Stamping provides a user-friendly online platform accessible to individuals and businesses alike.
Objectives
Ease of Use: The E-Stamping platform developed by KPITB offers a user-friendly interface that enables individuals to effortlessly generate and purchase electronic stamps from the comfort of their homes or offices. The online process eliminates the need for physical visits to stamp vendors or government offices, saving valuable time and effort.
Efficiency and Accuracy: E-Stamping ensures accurate calculation of stamp duty based on the document's nature, value, and other relevant factors. The automated system eliminates the possibility of errors or miscalculations, reducing the chances of disputes and legal complications.
Accessibility: E-Stamping services are available 24/7, allowing users to generate and purchase stamps at their convenience. The platform is accessible from any device with an internet connection, enabling users to complete stamping procedures promptly, even during non-business hours.
Transparent and Traceable: The E-Stamping system maintains a comprehensive record of stamp transactions, providing transparency and traceability. Users can easily access and retrieve stamping information whenever required, ensuring accountability and auditability.
Secure and Tamper-proof: E-Stamps issued through the KPITB platform incorporate advanced security features to prevent counterfeiting and tampering. The digitally generated stamps bear unique identification numbers and encrypted codes, making them highly secure and authentic.
Cost-effective: E-Stamping eliminates the need for physical stamp papers and associated expenses, such as printing and storage. Users only pay the required stamp duty, reducing overall costs and minimizing the financial burden on individuals and businesses.
Integration with Financial Institutions: KPITB has collaborated with various banks and financial institutions to facilitate online payment of stamp duties. Users can conveniently make payments through multiple channels, including internet banking, mobile banking, and over-the-counter transactions.
Continuous Support and Assistance: KPITB provides comprehensive support and assistance to users through its dedicated customer service channels. Any queries, technical issues, or concerns related to E-Stamping are promptly addressed, ensuring a smooth and hassle-free experience.
Benefits/Outcomes
E-Stamping has transformed the stamping process in Khyber Pakhtunkhwa, offering a digitized and efficient solution for stamp duty payment. It not only saves time and effort but also promotes transparency, accuracy, and convenience. By leveraging technology, KPITB has successfully modernized the stamping system, enhancing ease of doing business and contributing to the overall development of the region.

Atta Distribution
KPITB Atta Distribution: Empowering Communities through Nourishment Introduction: KPITB Atta Distribution is a community-driven initiative by the Khyber Pakhtunkhwa Information Technology Board (KPITB) aimed at ensuring food security and alleviating hunger in the region. This innovative program utilizes technology to efficiently distribute and monitor the distribution of subsidized atta (flour) to deserving households, empowering communities and fostering social welfare.
Objectives
Food Security: KPITB Atta Distribution aims to address food insecurity by providing subsidized atta to vulnerable communities, ensuring access to a staple food source.
Transparent Distribution: The program promotes transparency and accountability in atta distribution through the implementation of a robust monitoring system, minimizing the chances of mismanagement and ensuring fair allocation.
Empowering Communities: By involving local communities in the distribution process, KPITB Atta Distribution fosters a sense of ownership, empowerment, and active participation, promoting social cohesion and community development.
Leveraging Technology: The program utilizes cutting-edge technology solutions to streamline the distribution process, enhance efficiency, and facilitate real-time monitoring of atta distribution activities.
Benefits/Outcomes
Introducing the KPITB Atta Distribution Program: a commendable endeavor orchestrated by the Khyber Pakhtunkhwa Information Technology Board (KPITB) during the auspicious month of Ramadan.
Subsidized Wheat Flour: Our unwavering commitment ensured the availability of superior-quality wheat flour at subsidized rates, catering to the nutritional needs of disadvantaged households and enabling them to observe their religious obligations.
Transparent Allocation: Emphasizing the principles of transparency, we employed a technologically-driven mechanism for equitable allocation and distribution. Through this approach, we endeavored to guarantee the dignified receipt of essential sustenance by those deserving individuals and families.
Innovative Solutions: Harnessing the potential of technology, we streamlined the distribution process, imbuing it with efficiency, reliability, and adherence to humanitarian principles. Our aim was to optimize the impact of our efforts and uplift the lives of the underprivileged.
Community Engagement: We actively fostered community involvement, instilling a sense of collective responsibility and unity. Together, we forged an indelible bond, championing the cause of social welfare and extending a helping hand to the less fortunate among us.
Meaningful Outcomes: Our dedicated initiative has generated substantial results, significantly contributing to enhanced food security, mitigated hunger, and imbued hope in the hearts of countless families. We take immense pride in having made a profound difference in the lives of our fellow citizens!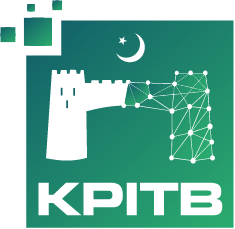 PAPERLESS GOVERNANCE
The paperless government project is a significant milestone towards transitioning to a sustainable and effective digital governance framework. It will make all the 32 administrative departments and 170 processes of the Khyber Pakhtunkhwa Government Departments paperless. This will essentially place Khyber Pakhtunkhwa among the few governments throughout the world where such systems are made in place.
Objectives
The objective of the paperless governance project is to introduce digital reforms by digitizing government departments and help making government affairs paperless, rendering antiquated file system useless.
Benefits/Outcomes
Increased efficiency, productivity and Accountability
Improving interoperability and coordination among government departments
Transparency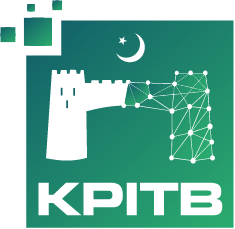 ICT FACILITATION CENTER
CT facilitation center aims provide Technical Support to all Government Departments and its attached formation of Khyber Pakhtunkhwa in terms of the development of new Software and Websites and customization of already developed software, needed on an urgent basis. To serve this purpose, a team of programmers implement change requirements, upgradations, migration services, and security patch management while reducing costs and timelines for even the most complex software changes according to the new requirements.
Objectives
To facilitate the government departments and its attached formation in terms of small-scale software development and customization of the existing software.
Benefits/Outcomes
Improved and timely ICT support to Government Departments
Reduce the risk of software's becoming obsolete because of the changing requirements of the departments with the passage of time.
Improved and timely ICT support to Government Departments
Reduce the risk of software's becoming obsolete because of the changing requirements of the departments with the passage of time
To ensure data security and privacy during post-deployment scenarios where third-party vendors access to system or data is a security risk.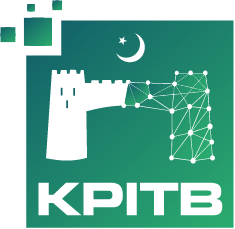 KP OFFICAL WEB PORTAL
Khyber Pakhtunkhwa Web Portal is the official Citizen Gateway, a centralized access point of all Government departments & Directorates to provide authentic and updated information and for better delivery of government services to the citizens of Khyber Pakhtunkhwa. KP official web portal facilitates the citizens by providing them a one-window platform to access all the government department services details, Jobs, tenders, Acts and rules, and updated news and happening in the Khyber Pakhtunkhwa. Instead of hopping on various Government departmental websites, the Web portal provides you a single access point to know about the services and rights you are entitled to as a citizen of Khyber Pakhtunkhwa.
Objectives
The main objective of the web portal is to facilitate the citizens about the Government services in a convenient way with easy accessibility. All available services of the government related to the public are to be made online and accessible via Web Portal. 
Benefits/Outcomes
Improved service delivery to the masses.
Availability of jobs and tenders on a single platform
Public awareness regarding the services providing by various government departments / directorates, autonomous bodies and DC offices.
Ease of access to information to the citizens of Pakistan in general and to the citizens of Khyber Pakhtunkhwa specifically.
All government departments get technical assistance and maintenance of their websites by a dedicated team.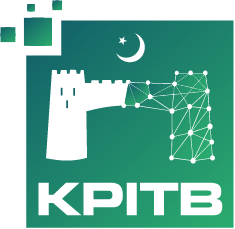 KP GOVERNMENT SUPER APP
Super App is a unified integrated application which acts as a bridge between the apps of departments and provides data interoperability. It facilitates the citizens with single sign-in with the security of multifactor authentication. Super app also sets a standard framework for the government well-defined framework for the underlying services of the Government domain. It ensures the integration of different government departments' applications and the data between these applications is being transferred properly. Also, this app sets a standard that will be followed by future government applications for optimal resource utilization. Khyber Pakhtunkhwa Super App will facilitate Khyber Pakhtunkhwa citizens and the government departments. It facilitates the citizen's access to government services in a very transparent/ dependable way. The super app allows the citizens to conveniently pay for their services online.
Objectives
To provide all the government citizen-facing services on a single platform.
To spread awareness about the departmental services among the citizens.
To provide KP Citizen Digital Identification service.
To keep data Interoperability between departments.
Benefits/Outcomes
Enhanced transparency and convenience to access information and services. 
Improved interactions of the government with business and citizens.
Citizen empowerment through access to information. 
Efficient government management. 
Better delivery of government services to citizens.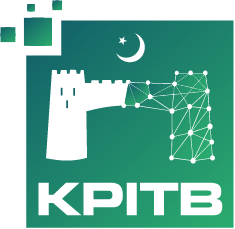 KP OPEN GOV FRAMEWORK
Citizens raise their voices for the accountability and transparency of the Government. This demand is all over the globe. Therefore, to serve this purpose KPIT Board has launched Open Government Data (OGD) that aims to implement the vision of the public right to information. It is a set of policies that supports accountability, transparency and eliminates corruption by making government data available to all. Public bodies produce and commission. The impact of making the datasets publically available will consequence in making the Government officials more responsible, efficient and accountable for the citizens. 
Objectives
The objective of Open Government Data (OGD) is to bridge the gap between the government and the general public.
To make the communication possible, to include citizens and their feedback in policymaking, and to take their views and opinions under consideration in decision making
To ensure the collaboration between the government and the governed
Benefits/Outcomes
Ensures transparency, accountability and eliminates chances of corruption.
Positive impact towards e-governess.
Government data can be utilized for innovative ideas leading to citizens-centric solutions. 
Inclusion of citizen's contribution or vision in modeling future administrative or governance models.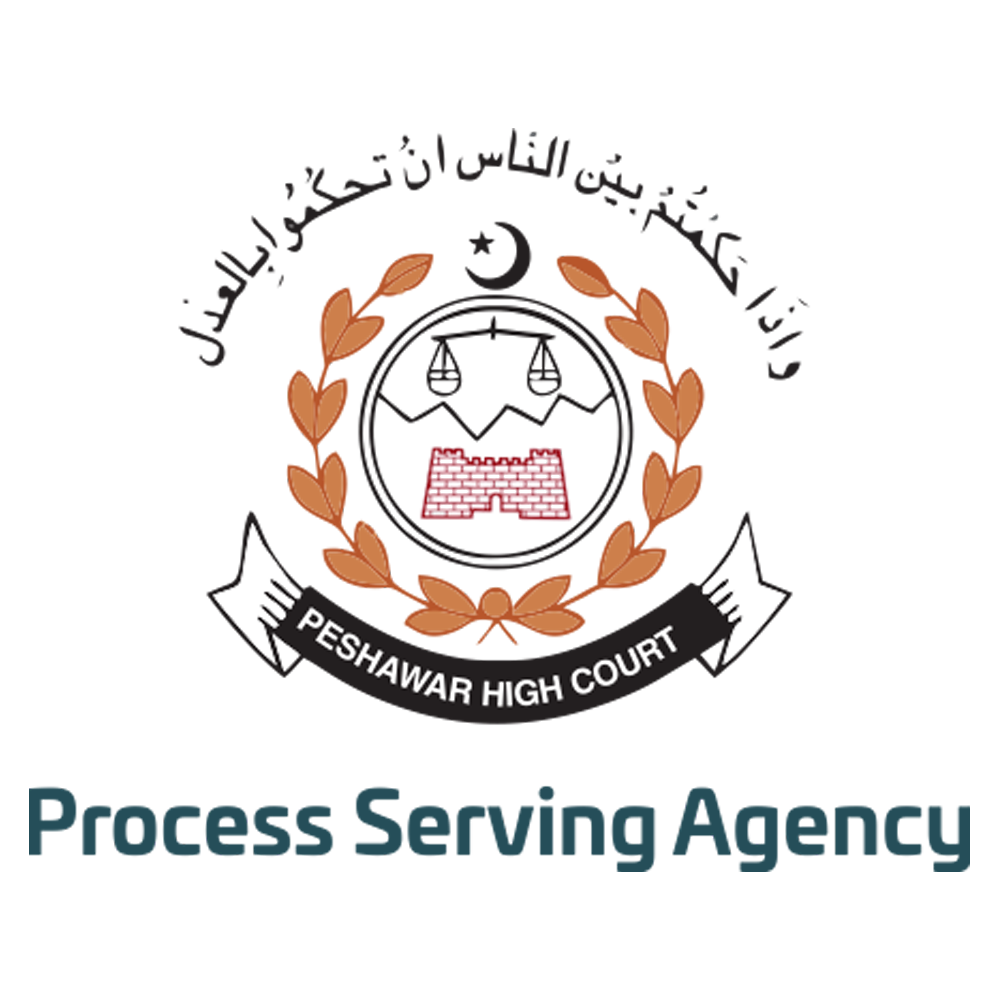 Process Serving Agency
PSA is both Mobile and Web Application developed for the process automation of issuing of summons and notices from different courts. In the Manual Process, Respondent or a person who shall receive notice from honorable Judge may refuse in court that he/she didn't receive any notice from the Court, or on the other side a Process Serving Agent (PS Agent) who is responsible to dispatch the court's notice may not visit the desired place.

In order to overcome the issues in current practices, PSA application has been developed to improve the ongoing process. PSA web shall be used by Niab Nazir or Court itself to create new Notice, the Notice may be summon, Warrant, Notice Auction, Notice Property Plutch or any other type.
Objectives
The objective is to improve efficiency, transparency, resource tracking of key court processes.
Benefits/Outcomes
Efficiency
Substantially improves the efficacy of key court processes.
Track cases, maintain trial calendars and dockets, manage task notices, and regularly provide case status review dates.

Public Confidence
Improves public confidence in the courts, and the justice system overall.
Help promote the protection of human rights, by better tracking of detainees and calendaring (and sending notices of) of trials and hearings.

Quality Of Justice
Tracks the performance of judges or assigning case.
Improves the overall quality of justice.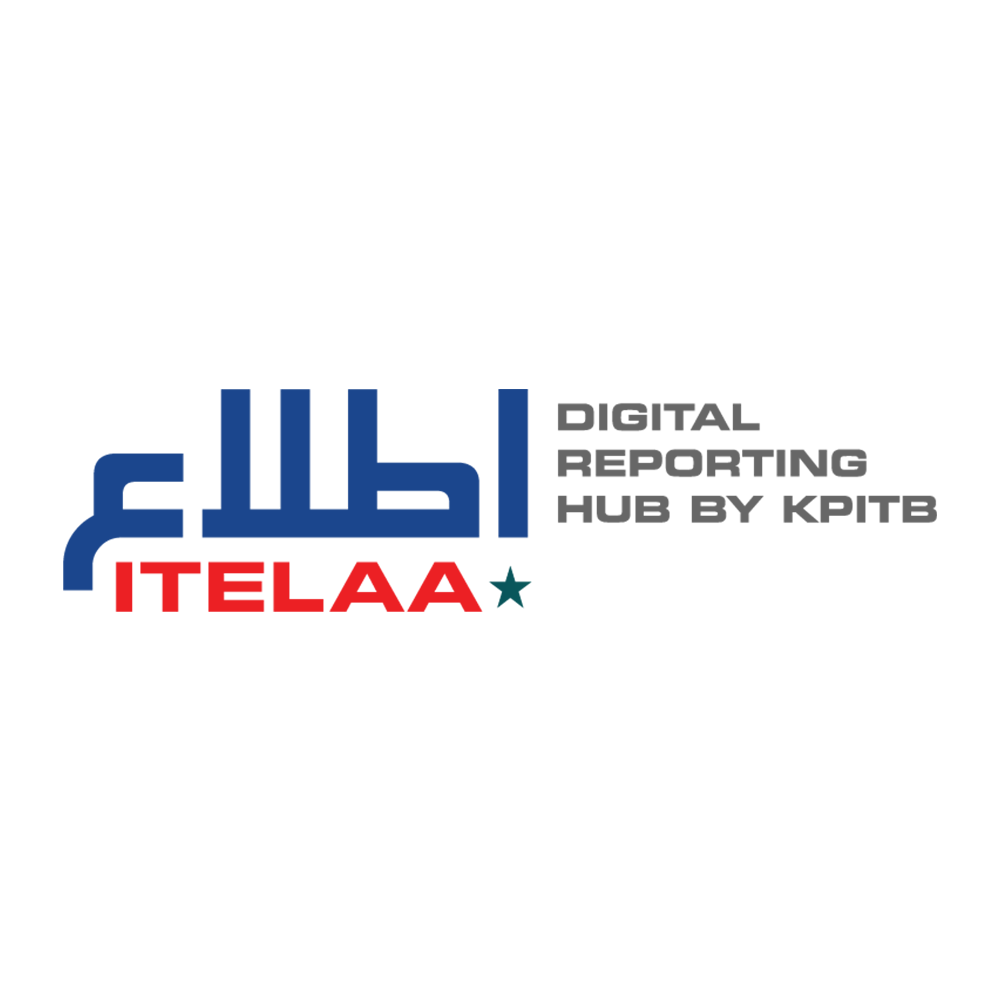 Itelaa Digital Reporting Hub
"ITELAA" is a web-based automation platform for the digitization of police FIR reporting systems. It is currently working under the pilot project in Malakand, i.e ''Establishment of a central command and control room'' to monitor centrally connected 14 Levy Posts and 6 Chowkis and supervise Malakand Levies' forces operations through the vehicle tracking system. Malakand District depicts a unique setup in the country where the regular policing functions of law and order are performed by the Malakand Levies Force under the command of the Deputy Commissioner. After successful deployment in Malakand, the ITELAA platform will be introduced in all districts of Khyber Pakhtunkhwa to further enhance the image of the police force and ensure peace and stability in the province.
Objectives
The objective is to provide speedy access to justice to all citizens of province under which
people can register and get FIR and Roznamcha through online portal, WhatsApp, e-mail
along with the option of a printed copy.
Benefits/Outcomes
Speedy access to justice.
Ease of communication between common people and police.
Efficient access of criminal details, ease of police work.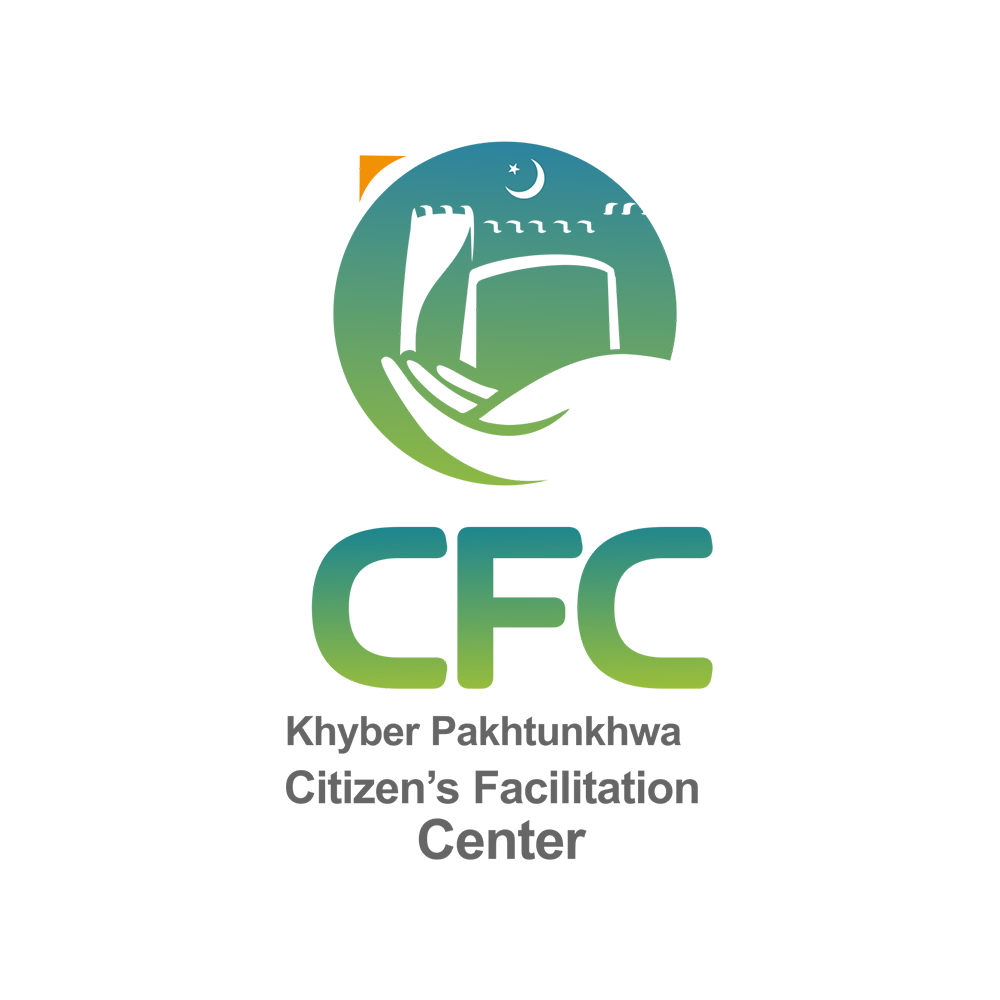 KP Citizen Facilitation
Citizen Facilitation Centers are one-stop service centers that are established to serve as an interface between the general public and government departments to help improve the transparency, accessibility, and efficiency of public service delivery systems. The focus is to provide consolidated access to various services such as the provision of domicile certificates, route permits, driving licenses, arms licenses, death certificates, birth certificates, divorce/ marriage certificates, affidavits, provision of Fard, mutation, character certificates, challan/ fine payments, vehicles registrations, transfer of ownership of vehicles, grant of water connections and supply of clean drinking water, etc.
Objectives
The main objective of modern CFC's is to provide access to key public sector services from
various government departments through a single online interface, and speed up the
service delivery process avoiding any unnecessary delay, to increase public satisfaction, to
empower citizens by getting updated status of the requested services through email and
SMS alerts, and promote consistent coordination between government departments and
citizen.
Benefits/Outcomes
Increasing government revenue.
Minimizing cost to government (internal efficiency).
Extending access to un-served groups.
Citizen's enablement.
Acceleration of service delivery to citizens.
Simplifying transaction procedures.
Laying foundation for transparent and efficient service delivery.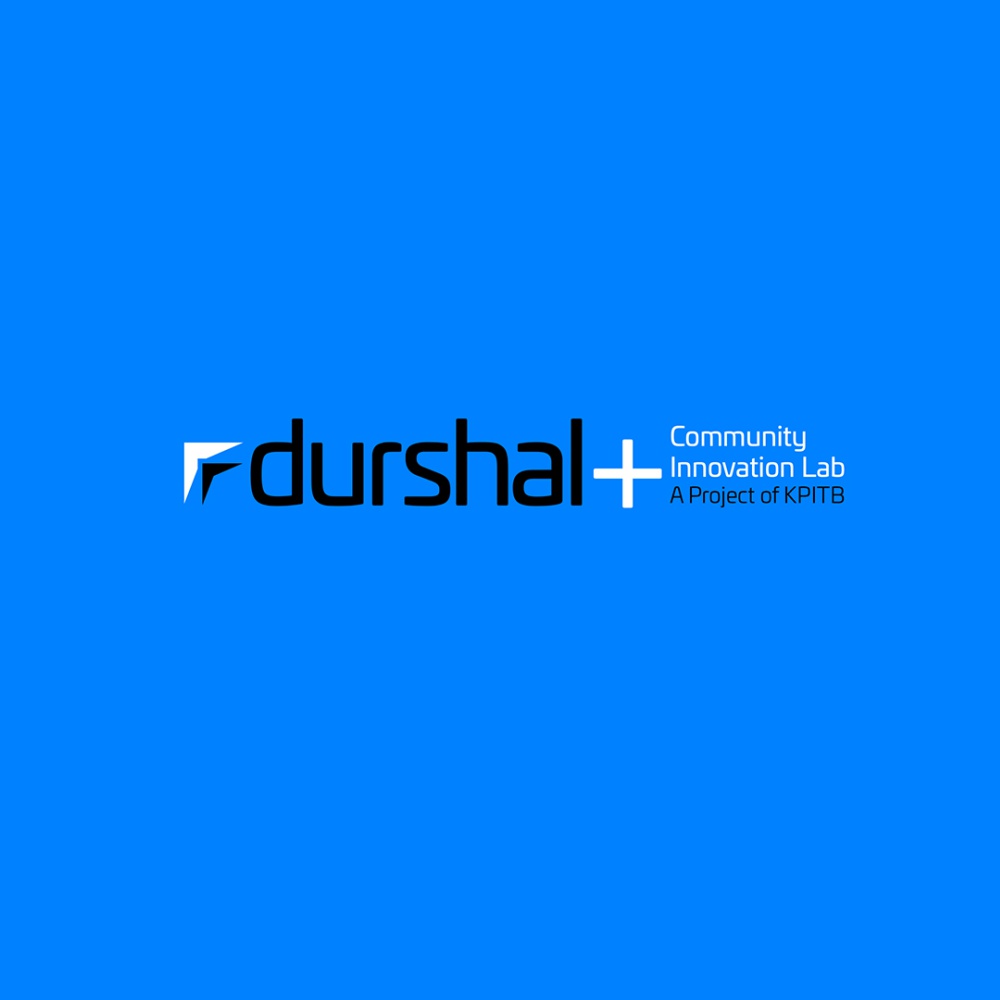 Durshal (meaning "gateway" in Pashto) is a flagship project of KPITB that aims to provide Technology-Based entrepreneurship in Khyber Pakhtunkhwa. Durshal expedite many startups to revolutionize into flourished businesses. Durshal Project envisions the digital transformation of Khyber Pakhtunkhwa by establishing a network of startup incubators and community spaces to facilitate the youth of Khyber Pakhtunkhwa with tech opportunities to empower them with training and enable them to get creative with innovative ideas and launch new businesses.
Objectives
To produce successful businesses by promoting a digital economy across the province.
To provide management guidance, technical assistance, and consulting tailored for young entrepreneurs.
To provide facility-based services such as space, shared business services, equipment, technology support services, and assistance in obtaining the financing necessary for growth.
Benefits/Outcomes
Innovation
Improved citizen services delivery
Free of cost applications development for Government departments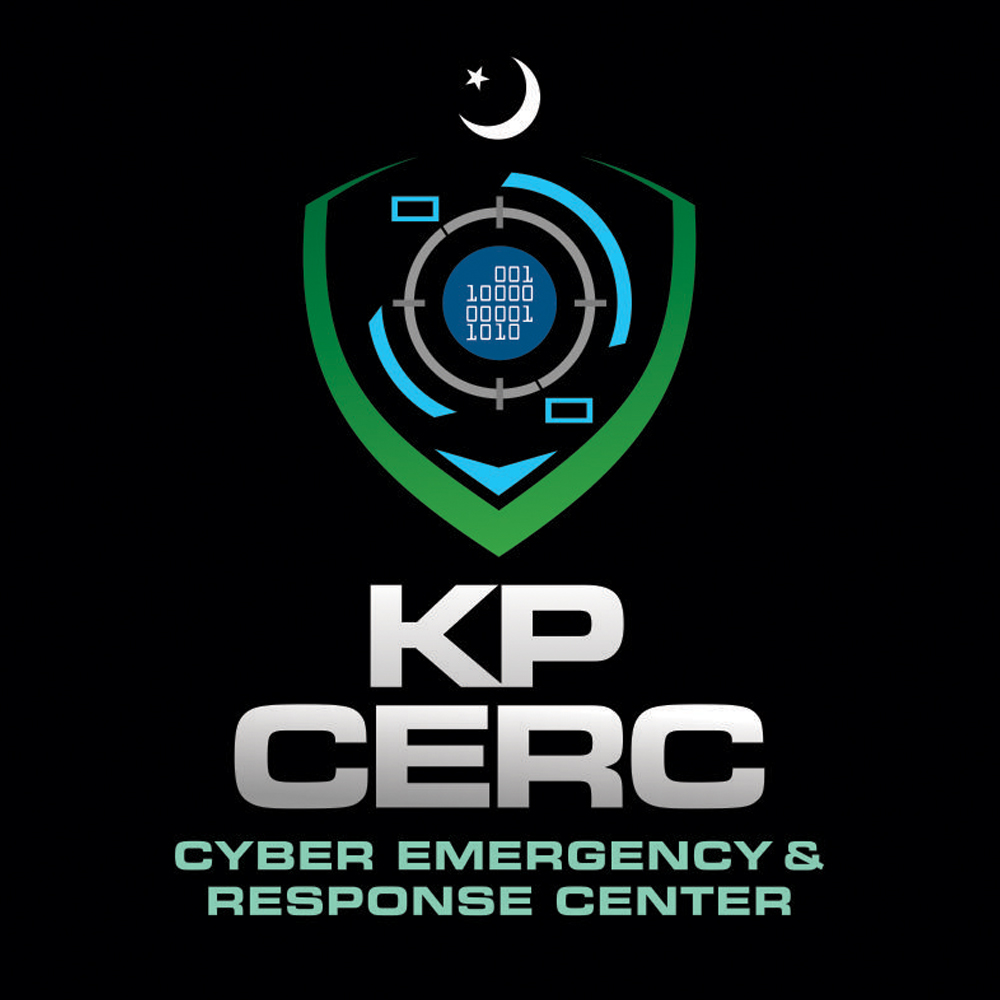 KP CERC
As KP advances into the digital era, the need for a level Cyber Security framework has become crucial to secure the digital assets from cyber threats. This Cyber Security framework shall not only ensure maximum security but shall also ensure maximum availability of trained human resource to address the challenges of cyber security. Therefore, to address provincial & national Cyber-Security challenges, KPITB has established KPCERC which aims to build capacity by leveraging expertise and skills in domains of cyber security. KP CERC is actively training skilled human resources to contribute towards empowering the government departments across KP along with industry by providing advisory in the cyber and information security area. It is empowering the government departments of KP with technology support by establishing and leading the Cybersecurity framework for the province along with establish Security Operation Centre (SoC) & Cyber Emergency Response Team (CERT) & guidelines for Cyber Emergency Incidence Response
(CSIR).
Objectives
The objective of KPCERC is to ensure the health and quality of digital applications and
services & digital assets used, managed, or deployed by the government departments
across Khyber Pakhtunkhwa. KPCERC is accomplishing these by designing a KP Cyber-
security framework.
Benefits/Outcomes
Data protection from unauthorized access, loss or deletion.
Protection of intellectual property.
Active monitoring for cyber-threats.